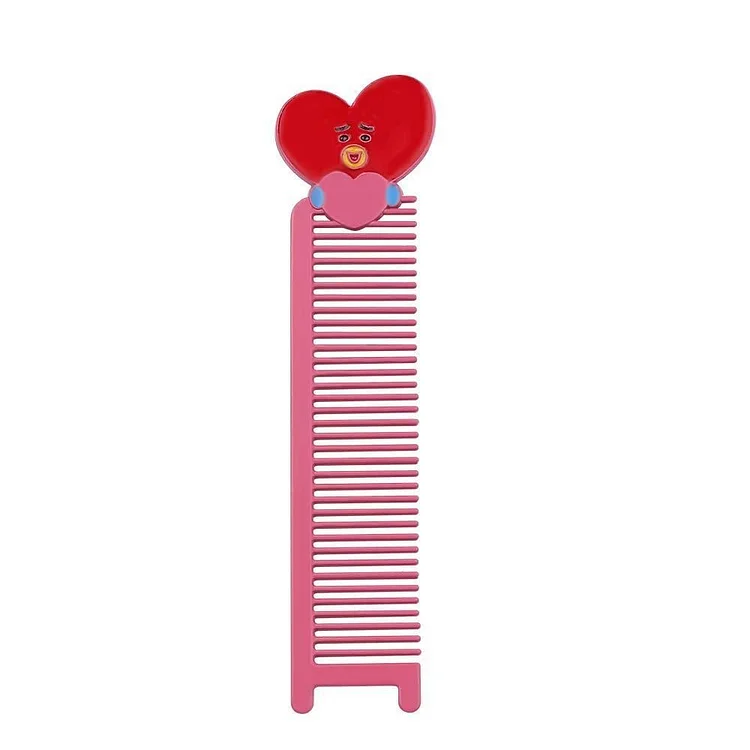 ❤️BT21 COMB
❤️BT21 is a Globally Beloved Character of Millennials,including TATA,CHIMMY,COOKY,KOYA,RJ,MANG,SHOOKY.
❤️ HAIR BRUSH - This detangler makeup comb is specially designed , the distinctive modelling reflected the nobility of this comb. Small enough for young girls and kids but also suitable for adults. Compact and perfect for travel
❤️PAINLESS COMB - This cute metal makeup detangler comb is made of metal that can massage the scalp and increase circulation, which may help increase hair growth. It also smooths the cuticle layer. Best at removing knots and tangles for wet or dry hair
❤️CARTOON DESIGN - The cartoon comb comes in 8 colors, each representing a different animal, the massage pins bring superlative toughness and durability. Extreme solutions for hair winding and electrostatic problems
❤️MULTIPLE USE - No matter what kind of hair style you are, there is always one for you. Works great on wet, dry, long, short, thick, curly, and detangler hair. Perfect comb for women, men and kids with all hair types. It is the perfect gift for mother, sisters, female friend
❤️High-Quality BT21 and 방탄소년단 Merchandise.
❤️Welcome to shop in our BT21 store.
❤️Fast Shipping to ARMYs Worldwide.